Clematis Blossoms For All to Enjoy
Clematis blooms make an excellent addition to the flowers you can wear in Fleurings vase necklaces. Elegant as Wedding Jewelry and Bridesmaids Jewelry Gifts. These stunning star like shaped flowers grow in a huge range of colors like white, light pink, light purple, deep pink, red, burgundy, dark purple, light blue and royal blue. They are also seen as a single or double bloom flowers... Simple or ornate flower petal structure. Check out this large black Fleurings vase necklace with a sweet pink and white Clematis flower. The long 36 inch chain was double looped to create a shorter necklace. Make sure to wear these flowers with water in your vase necklaces for maximum "wear time". 
Enjoy the photos below and enjoy these lovely vine Clematis! To buy Clematis vines click here to see a great selection on waysidegardens.com.
Brides and Bridemaids wear Clematis Fleurings necklaces and then match to flower in Wedding Bouquets. 
An example of a double bloom white clematis flower. 
Clematis flowers in Fleurings make excellent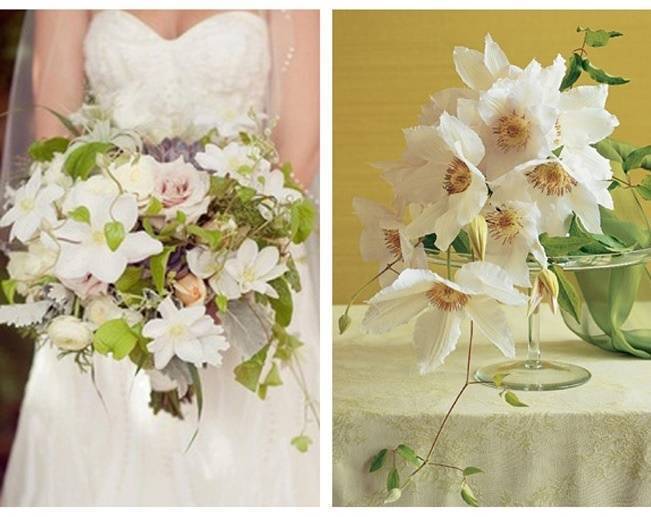 Clematis... these grow on vines and are found 
Read more
✕